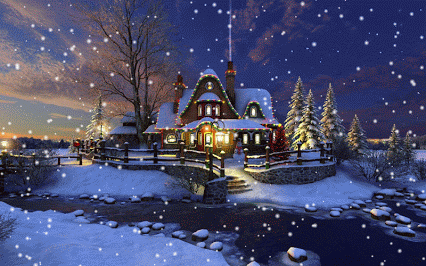 Howdy. Salutations. I am still going to do that thing I started on a whim, like, four years ago and watch some anime all throughout December. As always, I will write on everything I view, finished or otherwise.
Typically this is the point where I start going on about my history with anime and all that. Not this year! For anyone new, you're out of luck. Sorry, should've been here earlier.
…Okay, fine.
For those unaware, the Merry Days of Anime is a thing I created on a whim to boost my now-stagnant anime activity for a given month out of the year—somewhat reminiscent of my prior Summer of Anime tradition that I had employed for several years since my "anime renaissance" in 2012. Throughout the month of December, I will attempt to watch anime every day and write an article on each one, whether I finish them or not. That last bit is important, because I tend to drop a lot nowadays.
Here are some ground rules for the event:
From December 1st to December 31st, watch anime every day. I won't urge a speedrunner's course towards a certain amount, but finishing a few is preferable.
I will write an entry on anything I watch, whether I finish or drop it.
Most will probably be single-cour, because anything more is a terrifying time commitment on top of everything else in my life.
Films will count, as will re-watches.
Every once in a while, I try to do a "theme" or some sort of pattern to these things. However, I think I'll simply stick to watching anime that interests me. I've actually been watching a couple ongoing series in the last few weeks, so my feet are already recently damp. Who knows? Maybe I'll just re-watch a bunch of garbage from 2014 to see how they hold up.
Just before ending this, I'll extend my hand and invite you, reader, to tell me some anime you think would be cool for me to cover. And while I can't guarantee I'll accept your recommendation, all suggestions are taken into consideration (and appreciated). That said, please do not recommend Detective Conan. I will not watch it.
Thank you greatly to those who have continued to stick around this long. Though I am not great at keeping up with blogs myself, know that many of you are still in my thoughts. I'm looking forward to a memorable and enjoyable December!
Thank you for your time. Have a great rest of your day.